Together, We Succeed.
4 Pre-med tips for staying on track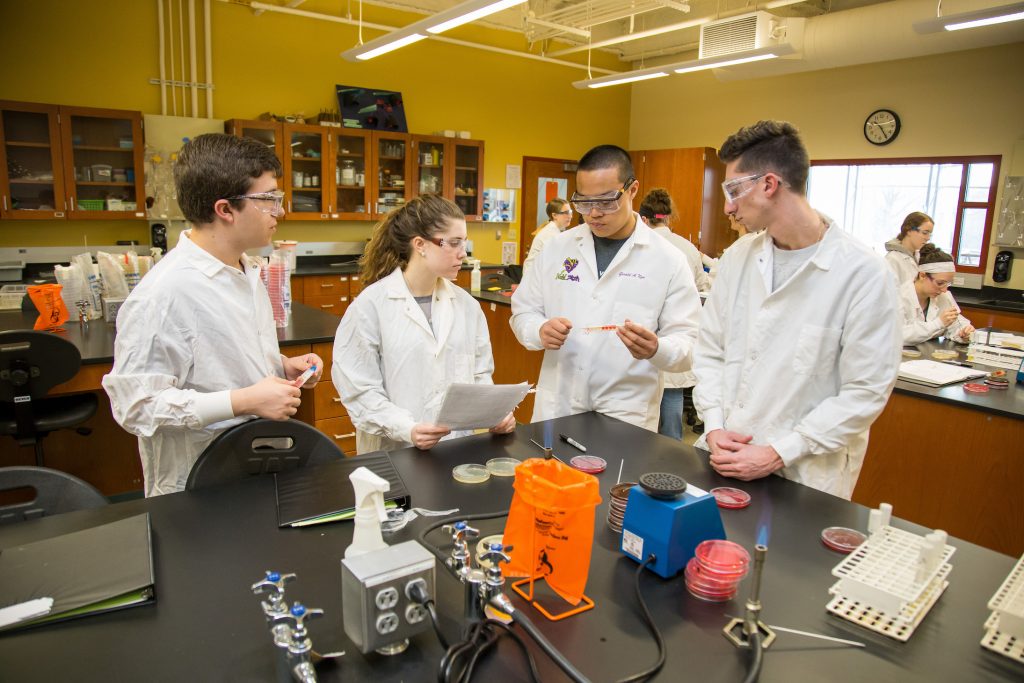 Whether you're a first-year thinking about what a future in medicine might look like for you, or you're a junior starting to get serious about where you're going to apply, there is no question that the medical school application process is something you can't do in a weekend. It involves building experiences, entrance exams, mentors, and specific deadlines you just can't miss. It takes strategy, organization and keeping up with your schedule. The following are four tips for staying on track to apply for medical school. 
Develop your plan
From the minute you're even thinking about medical school, make an appointment with your pre-health advisor to help you navigate this complicated world. They will have easy-to-understand resources with specific deadlines and goals. From there, you can build a plan that works for you. That might be a giant calendar on your wall or setting reminders in your phone. Every student is different so take some time figuring out what plan works best for you to make sure you follow it.
Saint Vincent College utilizes pre-health advisory boards and a Pre-professional Health Committee who are experts in building roadmaps to successful careers in medicine or in another health profession and help you set your own personal plan.
When you have a plan, the likelihood of following through with such a big goal like medical school increases.
Take time for yourself
Find activities you enjoy and make time for them. It can be easy to get overwhelmed by everything so make sure you take some time for yourself. Understanding the importance of work-life balance and valuing rest as a pre-medicine student can help build healthy habits that can carry over well into medical school, residency, and your healthcare profession. (Read our blog post about work-life balance for pre-medicine students.)
Tap into mentors and people who have done it before
We've mentioned in previous blogs the importance of shadowing and finding mentors who know just how challenging this process can be, and who can help you understand it from both a strategic, application perspective as well as emotional support.
One medical student for AAMC recommends shadowing to see the many things to learn about medicine, and to seek out mentors. "Shadow a lot and as much as you can, because there is so much to learn about medicine; there are trials and joys, but the only way to know about either is by seeing it for yourself," she said. "Also, seek out mentors for yourself; other people have stood in your shoes and they can be incredibly supportive."
Be intentional and practice grace
As you're following your plan, take the time to slow down and understand why you're doing each thing. If something doesn't go as planned, be kind to yourself and adapt.
One medical student, Luis E. Seija, said in an interview for AAMC that there is no perfect recipe for a perfect applicant. "Don't do something for the sake of checking off a box on an application. Be sincere and well-intentioned in everything that you do," he said. "Invest your time in activities that challenge and question your own biases, stereotypes, preconceptions, and assumptions of what you know to be true; develop new modes of thinking as a result."
Additionally, it's important to be forgiving with yourself when something doesn't work out. If you miss a deadline you set for yourself, didn't do as well on the MCAT or in a class that you wanted to ace, you can learn from each bump in the road. It will help you practice resilience and the discipline that leads to long-term success.