Together, We Succeed.
What does a pre-health advisor do? How pre-med students can take advantage of all they have to offer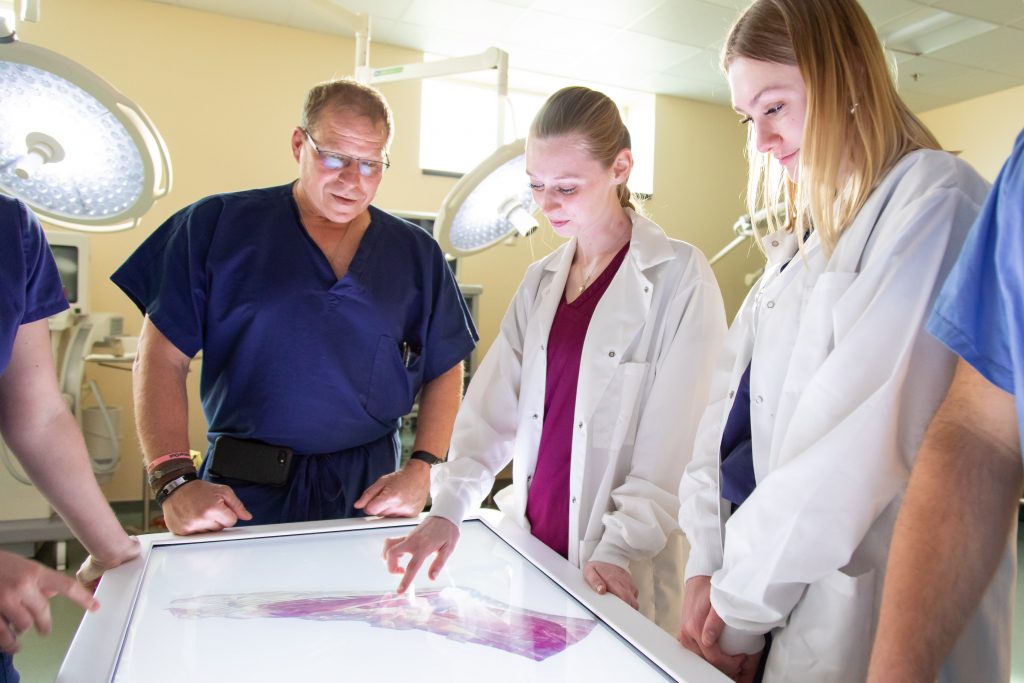 Trying to navigate the medical school application process by yourself may seem like an impossible task, but the reality is, there are so many resources out there to help you navigate this arduous, complicated world. One of the greatest ones is the pre-health advisor.
Pre-health advisors are supportive, health-focused professionals who understand the medical school application process (as well as most other health career graduate programs), can tailor each person's strategies to their specific goals, and help pre-medicine students set up their networks from their first thoughts about a future in medicine.
One pre-health advisor explained to the AAMC that their role as a pre-health advisor is three-fold: first, serving as a navigator of the entire process; second, as a resource who can help people identify accurate and helpful information; and third, as a networking assistant who knows how to help students meet people to help them along their application, acceptance, and medical school journey.
Navigating the Medical School Process
Pre-health advisors have the medical school application timeline down pat. They can help undergraduates navigate exactly what pre-med courses they should be taking, when to start studying for and to take their MCAT, and so much more.
Pre-health advisors can also help navigate the process based on specific career goals, such as if one wants to study an osteopathic program or a conventional medical program. They can also help pre-medicine students figure out how to apply to Saint Vincent Partnerships with accelerated programs, such as the one Saint Vincent College has with Lake Erie College of Osteopathic Medicine.
An Invaluable Resource
Pre-health advisors have been described as "gatekeepers to a treasure trove of information," who can help pre-medicine students not only understand the process, but make themselves the most desirable candidate – starting as early as possible, preferably in their freshman year.
The amount of information that a pre-health advisor has available to pre-med students is not only useful to helping them understand what courses and experiences they should have to both obtain the prerequisites necessary and further stand-out on an application. They can also help them navigate what career options are truly out there. Most people don't realize just how specialized, interesting, and rewarding some of the most growing, sought-after pre-medicine and pre-health careers can be.
Networking Assistant
Because pre-health advisors often work exclusively with those in the medical field, they have built a network of alumni, physicians, and people passionate about helping new medical professionals succeed. Pre-health advisors can help pre-medicine students secure shadowing positions which are crucial to the medical school application. Having a strong network can also help you find a professional mentor you click with, who has been there before, and knows how hard the application period can be, who might also be a good person to write a reference letter.
Often, pre-health committees also write evaluations to medical schools, which provide a different lens than committee evaluations. According to the Student Doctor Network, these "are written at a higher standard of honest evaluation, including a realistic assessment of an applicant's deficiencies and strengths in comparison to successful professionals." This letter serves as a strong addition to a medical school application because it "often discusses other qualities of an applicant that are not often emphasized or brought up in typical reference letters."
Saint Vincent College has utilized pre-health advisory boards who are specifically specialized in building roadmaps to successful careers in medicine or in another health profession. Additionally, Saint Vincent's pre-medicine students are guided by a Preprofessional Health Committee who can help build that important network from day one, providing customized, person-specific advising.