Together, We Succeed.
China: Day 1 – Friday, May 18
Written by: Joy Gaines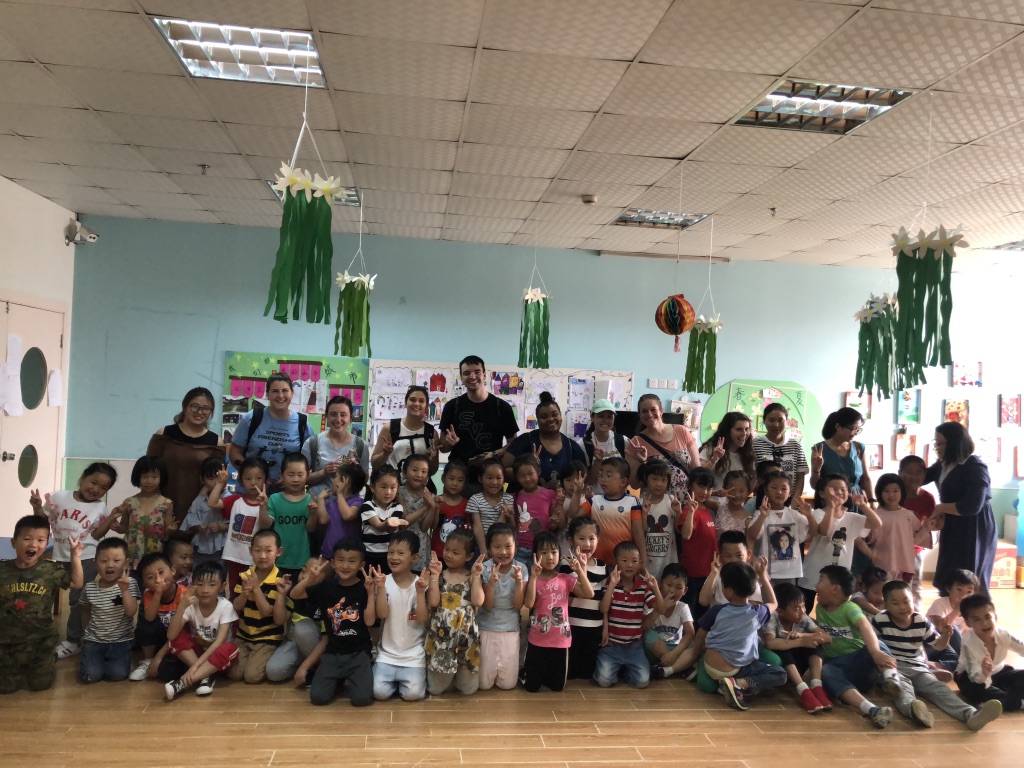 It's the first day on the ground, and if I had to assign a Fred quote of the day it would be: "We are far more alike than we are different." Today we had the opportunity to visit a pre-school for migrant workers in Shanghai. For a little background, migrant workers are individuals who are not citizens of Shanghai but come to the city for work. As a result, their children do not have educational rights in Shanghai and are not permitted to participate in the public pre-schools there. Unfortunately, due to educational limitations, the children of migrant workers are only able to receive instruction up to the 6th grade because that is what's available to them. The preschool we attended schooled about 400-500 students. Once we arrived, we divided into two groups to observe classrooms with students aged 3-4, 4-5 and 5-6 years. Upon entering the classrooms, the excitement from our group and from the students and the teachers of the school was overwhelmingly wonderful. We had the opportunity to play number games, sing songs and do crafts to bond with the students, and although language was a barrier, play was not. Overall, there were not many differences in the classroom: the classroom environments were decorated, token systems were utilized, they practiced motor skills through games, but also stressed the importance of structure in their classrooms.  Many of our group believe that the importance of structure was more pertinent in the classroom here than at home in the United States. Their class sizes were much larger than what we see in the United States, too. The kindergarten rooms had 45-50 children with two teachers. After observing the classrooms, we met with the staff of the school to ask questions we had. The principal told us more about the schedule of the children, the turnover in the classrooms due to children's migrant status and the evaluations they use to assess each child's progress.
The rest of the day, we had an authentic Chinese meal. Most of the meals in the restaurants in China are served family style so we had an opportunity to try a little bit of everything. Check out the pictures to meet our new friends from the Sumin Preschool and Kindergarten J.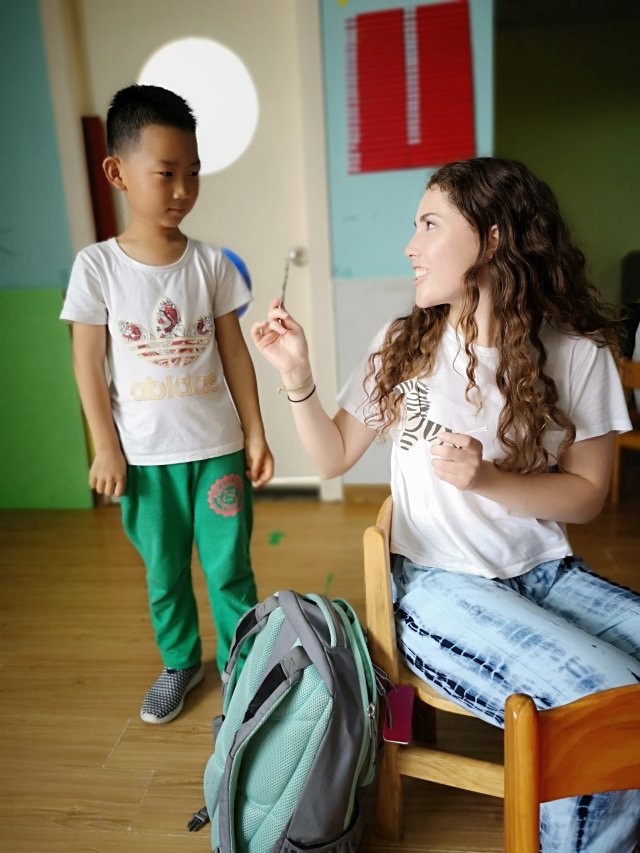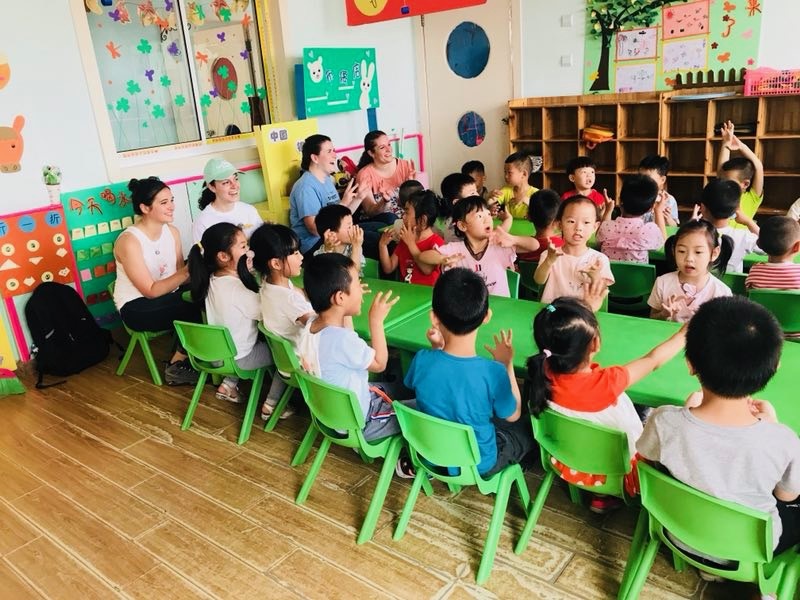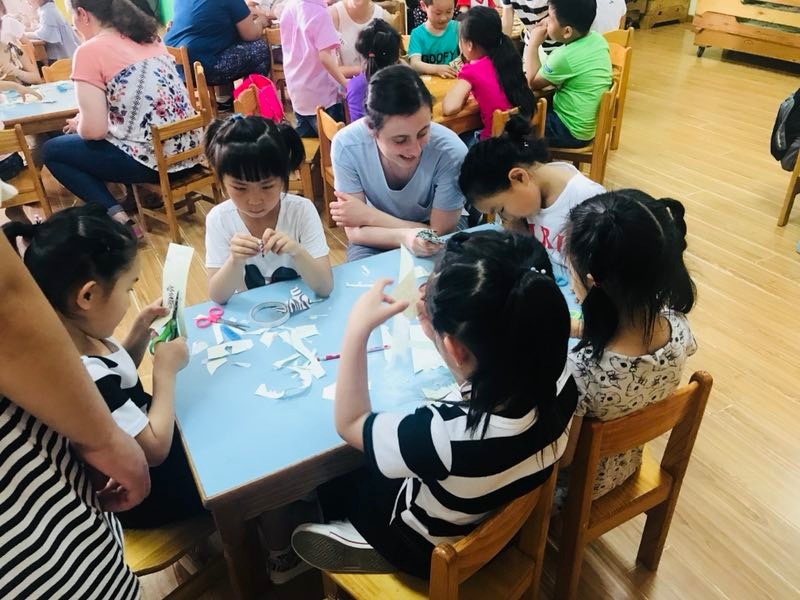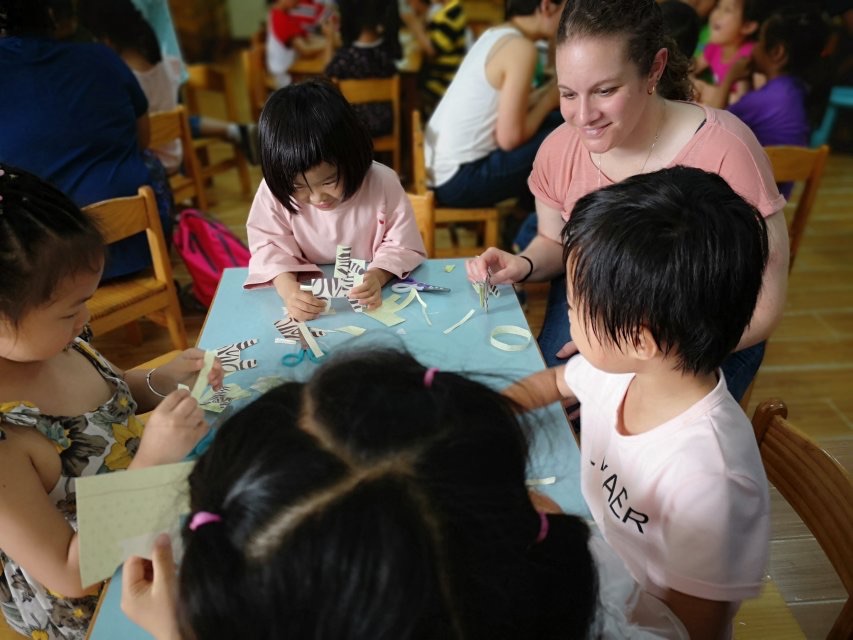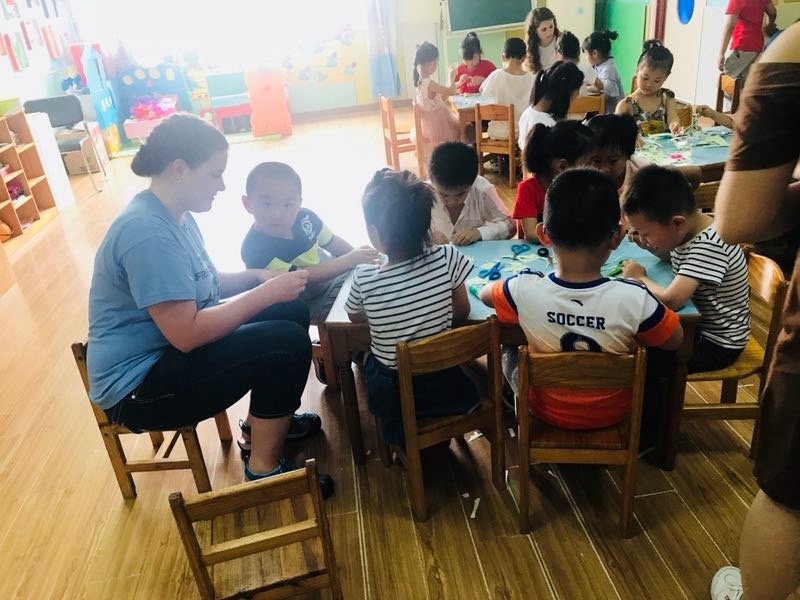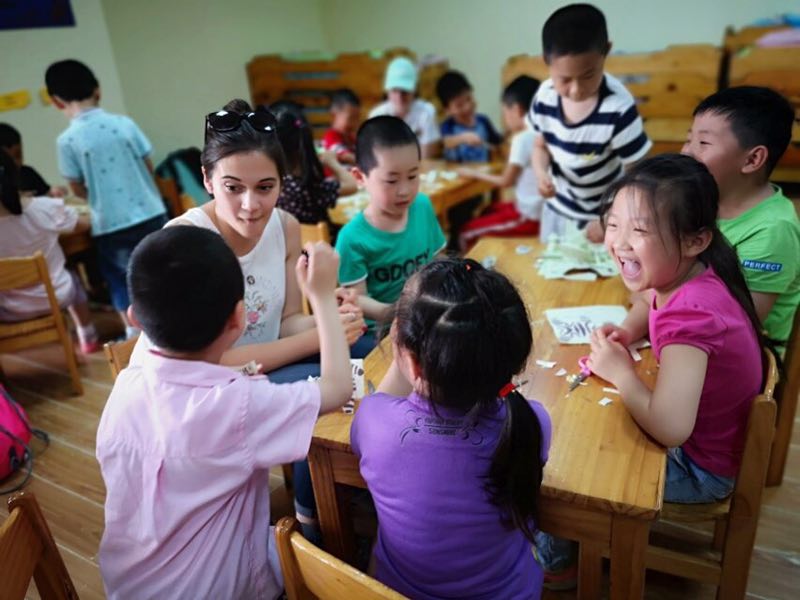 Joy Gaines, Saint Vincent College Class of 2018, Psychology