Together, We Succeed.
First Week in Mexico
Written by: Cristy Marsh
This first week in Mexico was quite the adjustment. It's one thing to learn about culture shock, but another to go to a third world country and experience it. Seeing small children being "street performers" on the side of the street gives you a new perspective and appreciation for everything we have in the states.
Since I've adjusted to the new culture, I've been having the time of my life. It's one thing to take a language class and another to throw yourself into a culture in addition to a language class. With just one week of Spanish classes, I feel much more confident in my day-to-day life here in Mexico.
The cultural experiences have been the most rewarding thus far in the trip. We went to a natural watermark our first Saturday. Not only was it beautiful, but it also served as a day for students to get to know one another. In addition we visited a Benedictine monastery in the city. The monks reminded me of the Benedictine monks back home in Latrobe and it was a pleasure to visit them. And of course, piñata making was quite the experience!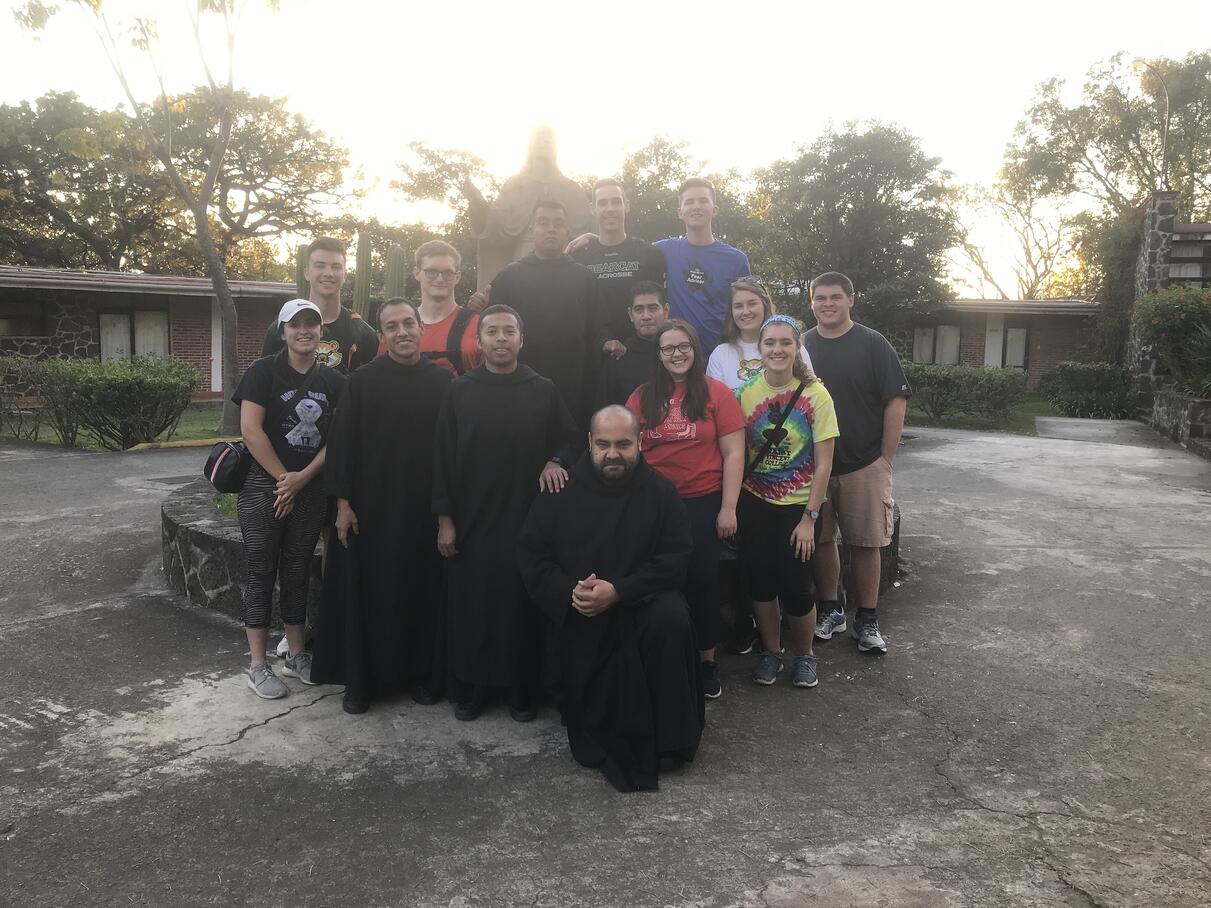 It's crazy how you can find connections to Latrobe everywhere you go. Our group even managed to make it to a sports bar to watch the Steelers game on the first Sunday!
Cristy Marsh is a sophomore communication major with a minor in photography. She is the Treasurer of Saint Vincent's club MAD COMM, a staff photographer for the college's paper The Review, and a student photographer for the communication and marketing office. Outside of school, Cristy's family owns five horses and she barrel races competitively. Cristy is also in the midst of starting her own photography business "Cristy Mae Photography" and specializes in senior portraits.