Together, We Succeed.
4 principles of writing for digital media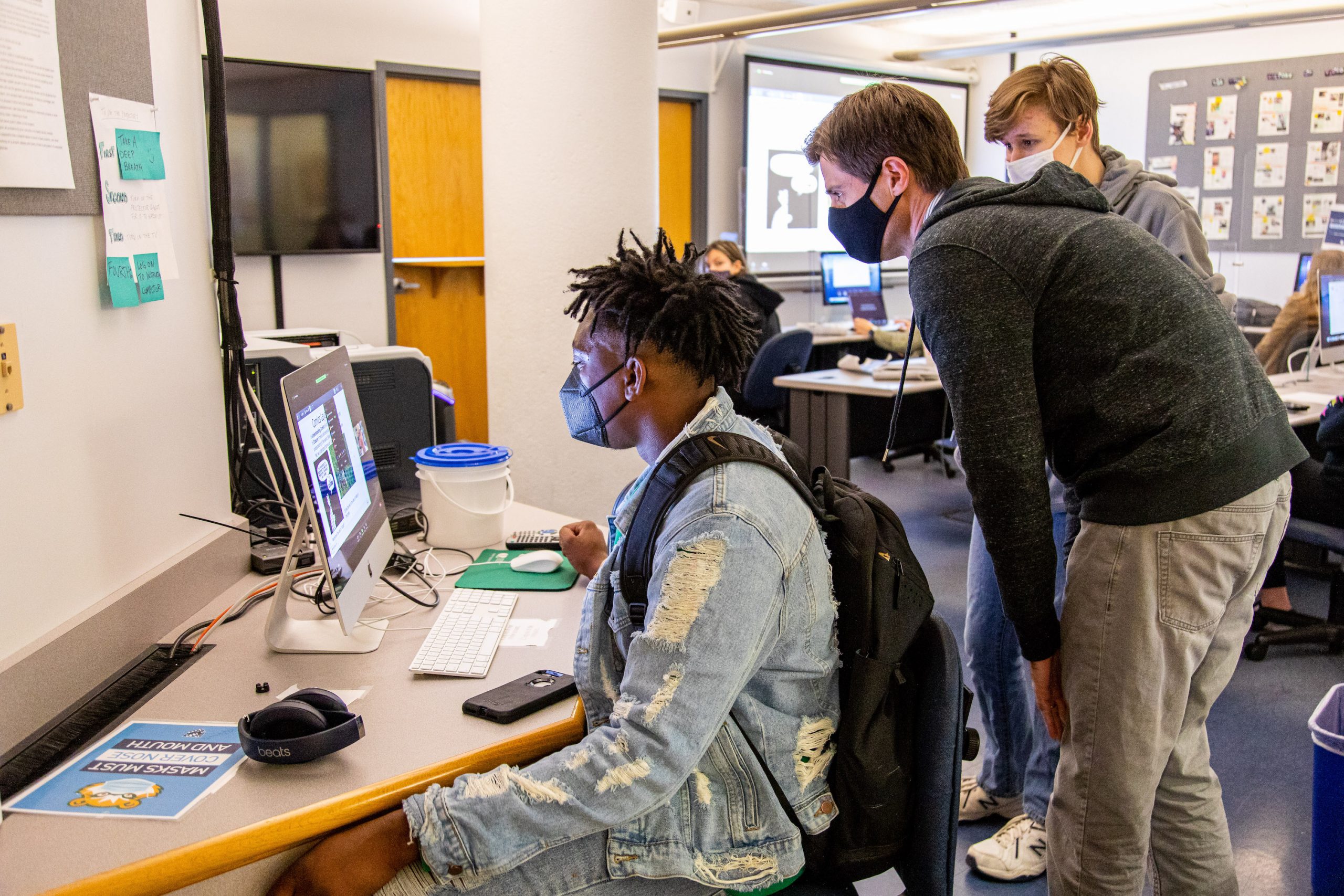 Much of the media we consume is digital, and even those that aren't likely have a form of digital component – whether that's through a comment forum or a social media presence. In fact, according to the Pew Research Center, 86% of Americans get their news from digital devices, whether that is a news website (26%), social media (11%), or podcasts (3%).
Simply put, digital media is "digitized content delivered across any medium," including "digital audio, videos, webpages, PDF documents, even electronic newspapers and magazines, as well as social media and broadcast media—delivered through digital technology."
Digital media can be used for journalism, advertising, advocacy, and more. Online storytellers can reach a wider audience and diversify the ways in which the stories they want to tell are told. But whether you're writing for advertising or journalism, whether you're sharing art or expressing an idea, below are four key principles to writing for digital media that any digital communicator can follow:
Stay true to journalistic principles of telling the truth.
Whether it's through sharing, linking, or screen captures, digital media carries a significant burden to remain accurate because the writer does not always control who is accessing the information or sharing it and how. On the other side of this same coin, most digital users don't have the time or ability to check the accuracy of everything they read online. For both of these reasons, it is imperative that digital media writers maintain accuracy in whatever they create.
NPR outlines its own guidelines for accuracy in reporting, and many of these principles carry over into all digital media writing, including:
Be able to identify the source of each fact you report;
Take special care with news that might cause grief or damage reputations;
Seek diverse perspectives;
Don't just spread information. Be careful and skeptical;
And many more.
Know your audience.
Whether you are trying to sell a product, tell a story, raise money for a cause, or spread the word about an event, it's important to create media with an understanding of the people who will be reading. Use language they will understand and choose publish or advertise on a platform they will most respond to. The majority of Facebook users are ages 18-44, so it wouldn't make sense to create digital media aimed at middle schoolers that publishes exclusively on Facebook. Meet your audience where they are.
Conciseness is key.
With millions of options competing for our attention, short and punchy writing dominates. Straightforward headlines for stories work better because internet users want to get information fast. "Headlines that leave them guessing about the topic of a story do not entice them to click through to read the rest of it."
Even if you're writing longer-form digital content, such as a feature piece, article, or a longer video, there are still ways to engage users and tell a shorter form of the longer piece to get them wanting more. Social media posts with teasers for the longer form have become a great way to share a shortened version of a longer story. For example, on its Instagram, the Washington Post features images of short headlines with longer content in the text of the posts, and also provide readers the ability to read the full story via links.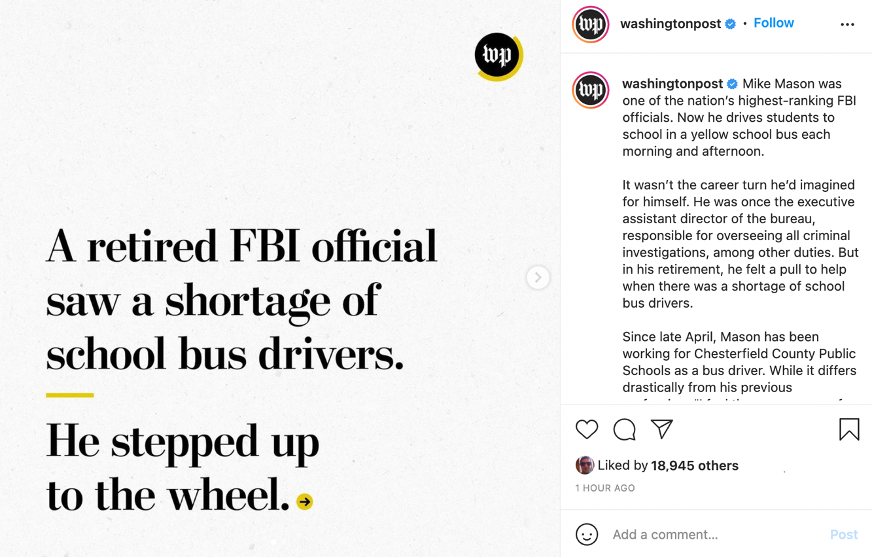 Review it again and again.
Finally, remember to take a step back, and check your work. While digital media offers an ability to edit after publishing content in ways that print never did, once you submit to publish, the original form is out there, and chances are someone saw it. Fight the urge to work quickly and review everything many times. Have a tight editing process that involves double checking name spelling, data, and hold yourself to a high standard.
Saint Vincent Communication students explore digital media in diverse, innovative ways through courses like Introduction to Digital Media, Communication Projects, Digital Layout and Design, and Social Media Culture. The degree culminates in a capstone project creating a professional-level piece of digital media.
From the rise of and changing forces surrounding social media superstardom to the proliferation of podcasts, digital media is here to stay, and any communication professional must be well versed in each medium's purpose and usefulness.