Together, We Succeed.
Service Learning and Engineering: Building the Problem Solvers of the Future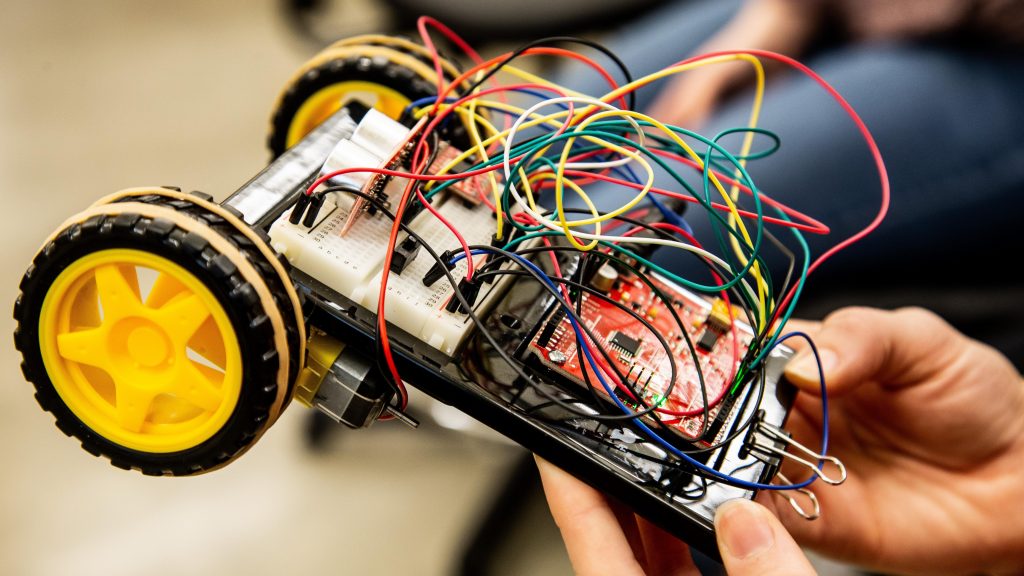 From innovating medical devices that perform less invasive surgeries to increasing access to clean water and managing air pollution, engineers work towards solving some of humanity's greatest challenges. As the future holds many complex issues – the looming threat of climate change, increased vulnerability to cyber attack, aging infrastructure and the lasting impacts of the COVID-19 pandemic – how can we prepare today's engineering students for their role as professional problem solvers?
The answer may be service learning. By incorporating service-learning opportunities into an engineering education, engineering students gain hands-on professional experience along with life experience. They broaden their worldview and begin to see their work through both problem-solving lenses, as well as driven by empathy.
Organizations like Engineers Without Borders USA (EWB-USA) offer opportunities for engineering students to volunteer around the world on service projects to build a better world through engineering projects that empower communities to meet their basic human needs. Recent efforts include preparing hospitals in Guatemala with sanitary hand washing stations to meet an anticipated wave of COVID-19 cases, bringing reliable and affordable electricity to a children's shelter in Mayagüez, Puerto Rico and more.
"Engineers don't sit back and watch – they make things happen," adds EWB-USA CEO Cathy Leslie. Her advice to the graduating class of 2020: "Go forth and lead. Lead as if your life depends on it, because it does. Innovate as if there were real problems that need to be solved, because there are. Build the world that you want to inhabit because you have to live on this planet and do everything with compassion for all."
Service learning allows Saint Vincent College students across disciplines to practice our Benedictine values and clarify their personal ambitions while gaining hands-on experience and connections that will help them in their careers. Recent engineering graduate Jordan Joseph '20 was one of six Saint Vincent College students to volunteer his time over fall break in 2017 to serve the town of Brick, New Jersey, in continued efforts to rebuild after Hurricane Sandy.
Through his BS in Engineering Science with a concentration in Environmental Engineering curriculum, Jordan has worked on engineering research projects with service focuses. His senior engineering capstone project explored limiting the harmful levels of air pollution produced by traditional three-stone fires used by Guatemalan families and worked closely with the Organization for the Development of the Indigenous Maya to reduce household air pollution through improved cookstove interventions and high impact household improvement programs.
Jordan and other engineering students also worked with Saint Vincent College's program to support young adults with intellectual and developmental disabilities, Bearcat B.E.S.T., on an engineering design program to create a device that assists disabled individuals with tying multiple types of trash bags while being discrete and easy to learn.
Engineers have always learned by doing. To face the challenges that lie ahead of us, service learning becomes an increasingly important part of engineering education. Saint Vincent engineering graduates like Jordan Joseph hone their skills as creative problem solvers through their experiences helping others and tackling real-world issues. Jordan is now applying his Saint Vincent College education at Carnegie Mellon University, where he is enrolled in a Master of Science in Civil and Environmental Engineering with a concentration in Climate Change Adaptation for Infrastructure.